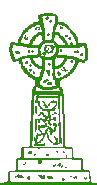 Keltic Services is licensed and regulated by AAT. License No. 1003279
Keltic Services, currently trading as Keltic Accounting Services, is owned and managed by Steve Ashby.
​
Steve graduated from the University of London, Westfield College in 1980 having obtained a degree in Computer Science. His earlier career was spent working as a Software Engineer and later a Software Manager in the defence industry. He worked with the Tornado Aircraft as well as Frigate and Submarine Command and Control Systems.
​
In 1985 Steve was asked to take on an assignment in Germany in the early stages of the development of the European Fighter Aircraft, now known as the Typhoon. The assignment was for 6 months. 12 years later he returned to the UK having supported the design, build and flight test of the protype aircraft.
​
In this period Steve moved from Software Management into Project Management and took an increasing interest in Financial Management.
In 1997, Steve returned to the UK and worked with the Environment Agency as a Senior Manager supporting the Agency through the Millennium transition.
​
In 1991, he decided to move into the field of Consultancy work and joined PWC as a Principal Consultant. In the period between 1991 and 2015 he worked on a large number of consultancy assignments both large and small in both Public and Private sectors. Again this work included a focus on Financial Management where Steve was called upon to conduct investigations and diagnosis of troubled projects along with recommendations for remedial changes.
​
Steve is certified in the use of psychological profiling and its application in Leadership Development, Team Building and Conflict Resolution.
​
Steve also achieved the PMP accreditation from the Project Management Institute and went on to become a tutor for other Project Managers that were studying for their exams.
​
In 2015, Steve took early retirement from his consultancy profession. For the last 3 years, he has been working part time in Golf Club management while Studying for his MAAT accreditation which he achieved in September 2018.
​
In his spare time Steve is a keen sportsman. He is regularly seen on the Golf Course, where he is also a certified Golf Referee.