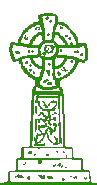 Keltic Services is licensed and regulated by AAT. License No. 1003279
Keltic Accounting Services is licensed to perform work in the following Areas. If you have any enquiries about other services, then contact us and we can tell you whether we can help.
Personal Tax
Calculation of Income Tax liability

Calculation adjusted profits from an unincorporated business

PAYE

Savings and Investments

Property Income

Completion of Self Assessment returns
Management Accounting
The preparation of summarised accounting data reports for the owner or management team of a business, on an ad-hoc or regular basis (for example quarterly, monthly or weekly).
​
For Example:
Monthly/quarterly profit and loss statement

Monthly sales analysed by product or division

Standard costing reports

Performance report
Forensic Accounting
​
Forensic accounting is the analysis of actual or anticipated disputes, litigation or legal proceedings where the forensic accountant is engaged to:
Investigate, examine or analyse financial information and relevant non-financial information and inform the client of their findings

Where required, give expert evidence in legal proceedings
​
These services may be required in, for example, personal injury claims, matrimonial disputes, criminal cases, commercial dispute, insurance claims and professional negligence claims.
Sole Trader & Partnership Accounts
The preparation of financial accounts for sole traders and partnerships but excluding any accounts required for statutory purposes under the prevailing Companies Acts.
Independant Examination
A review of the accounting records kept by a charity and a comparison with the accounts presented, seeking out unusual items or disclosures identified, in accordance with the requirements set out in paragraph 145 of the Charities Act 2011, and conducted in compliance with the Independent Examination of Charity Accounts: Examiners' Guide from time to time in force.
​
Similar review of the accounts of not for profit clubs and societies.
Inheritance Tax
​
Inheritance Tax is an avoidable tax with the right planning. We can prepare a summary of your current IHT position as well as a range of illustrations of the future based on your current options.
​
Don't give the tax man 40% of your estate!
​
Charity Accounts
The preparation of statutory accounts for registered charities.
Preparation of accounts for not for profit clubs and societies.
Internal Audit
An organisation (business, charity, public sector organisation, etc.) may want to carry out an internal audit to assess the effectiveness of management, financial controls and governance processes with a view to improvement.
The results and report from the internal audit are generally used internally by management within the organisation.
Business Tax
HMRC Returns

Companies House Returns

Preparation of annual accounts