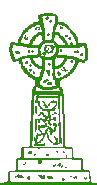 Keltic Services is licensed and regulated by AAT. License No. 1003279
Principal Accountant
​
​Steve Ashby is the owner of Keltic Accounting Services and also our Principal Accountant. We are a small business operating as a Sole Trader and most work is conducted personally by Steve. Should workload dictate, we have access to other associates to ensure that deadlines are met.
​
Should the use of an associate be required, we would of course inform you and obtain your consent before any action was taken.
How We Operate
​
We understand that when choosing an accountant, trust plays an important part in the decision making process. Transparency and communication are key to trust and are therefore keystones to our business.
We aim to communicate clearly in plain English, minimising the use of technical jargon.
​
Clients are always welcome to visit the office and the mobile phone is always monitored. Someone is always available for a quick chat if something is concerning you. Alternatively, we can visit you or arrange to meet at a mutually convenient location.
​
We aim to deliver value for money and you will not be disappointed with our charges. Initial consultations are always free, until we have agreed a letter of engagement. The letter of engagement will set out what you can expect from us, the tasks that you have engaged us to perform, the rates and methods of charging for the work. This may be fixed price or on an hourly basis depnding on the type of work involved. When charging on an hourly basis we log work performed in 15 minute intervals.
Security
We know how important data security is to our clients. We are well versed in the requirements of GDPR and other related legislation and our processes are fully compliant with these requirements.
​
Your data will be protected against accidental loss and deliberate thaft at all times. Furthermore we will not share your data with a third party without your permission unless we have a legal obligation to do so.
​
We are regulated by the Association of Accounting Technicians who also provide Anti-Money Laundering supervision to our business. Should the worst happen, we also have a comprehensive Professional Indemnity insurance.
​
We are registered with the Information Commissioners Office as a Data Processor. We are also registered with HMRC.